The Ultimate Guide to Sales Management
Sales management encompasses a wide range of activities to successfully build and manage a sales operation, from building a team to setting sales goals and implementing strategies to hit them. Learn how to cultivate a strong sales operation by mastering six key aspects of sales management, as well as the sales software and resources needed to accomplish these activities more efficiently.
This ultimate guide to sales management outlines the key components to build and run a successful sales program:
1. Building Your Sales Team
Sales management includes attracting and hiring talented salespeople to fill various sales development, account executive, or customer service positions. It's essential to be diligent and deliberate during this stage of developing your sales operation―having the right talent can be the difference between success in hitting your organizational sales goals or falling way short.
Recruitment Process
To build a strong sales team, a standardized process for creating sales job descriptions, accepting applications, and narrowing down potential candidates with interviews or assessments is a must. Ideally, it will allow you to select and choose from multiple qualified applicants for each role you plan on filling. Job search platforms like Indeed, ZipRecruiter, and LinkedIn can help you create and organize job postings and the filtering of applications.
To attract the right applicants, job descriptions must accurately describe the duties and responsibilities of the position. Job listings also typically speak to compensation, benefits, company information, job location, and expected work schedule. Make sure to also briefly describe the company culture and whether or not remote work options are available, since the ability to work remotely is an increasingly desired workplace attribute.
Craft your job descriptions so they are sufficiently detailed to give a candidate enough information to pique their interest without providing so much detail that they become overwhelmed and don't apply. Download our sample job description below to get started creating your own.
Download Free Sample Job Posting
Assessing & Interviewing Candidates
After narrowing down the submitted applications to a pool of qualified candidates, schedule and conduct interviews with them to see how they would fit into your company culture and learn more about their prior experience. It's important to remember that interviewing is a two-way process. Though you are interviewing them for a role on your sales team, they are also interviewing you to see if your company is a good fit for them.
Skills assessment tools are another way to vet applicants to see if they have the knowledge and abilities required for certain positions. This can be done through sales simulations or a skills test with questions related to the sales process. Regardless of whether you use interviews, assessments, or both methods to evaluate a candidate, if the process drags on for more than a few months, qualified candidates may lose interest or be hired by another company.
Making the Offer
Once the pool of qualified applicants is narrowed down to those you want to hire, send an offer letter (grab our free offer letter template below). This letter should outline the proposed starting date, base salary plus any commission or sales bonus structure, and working hours. Make sure you also provide a contact they can reach out to with questions and ask them to respond by a specific deadline.
Download our customizable offer letter template in PDF, Word, or Google Doc.
Pro tip: Use a candidate ranking system where the top candidates get the first job offers, then in the event they turn the offer down, offer letters can be sent to the next candidates in line. This allows you to always have qualified candidates ready to send offers to. Recruiting management software like SmartRecruiters can help you manage this process with candidate scoring capabilities and one-click offer letter generation.
2. Onboarding Your Sales Team
A structured onboarding process should be developed to acquaint new sales personnel with their role as well as your company culture and values. It should include initial sales training to get new reps familiar with your company's sales process and products or services quickly. It also connects your new hire with important company resources and introduces the techniques they need to complete sales activities, fulfill quotas, and hit sales goals.
To make developing an effective onboarding program easier, download our free sales onboarding checklist and customize it for your business and sales process. This checklist covers onboarding tasks that need to be completed for each sales employee, from general orientation and workstation setup to sales training, goal and expectations setting, and resource allocation.
Pro tip: To better manage the employee onboarding process, treat it as a project with a start date, end date, and tasks to be completed. Project management software like Trello can be used to track completed onboarding activities and the remaining tasks to be completed.
3. Developing Your Sales Plan
The two activities of sales management discussed above involved building a sales operation by hiring and onboarding sales employees. If you are a solopreneur, however, creating a sales plan may be the first primary activity you complete to manage your sales operation. A sales plan includes every aspect of developing and implementing a strategy for generating sales revenue.
Establishing Sales Goals
Setting sales goals for your organization is the first step in crafting a sales plan. It dictates your strategy in terms of your sales process, tactics, and how sales quotas are set for teams or individuals. Sales goals provide a target number for closed deals or revenue generated, along with sales objectives that indicate how a sales goal target will be hit.
To set your sales goal, you first need an understanding of your break-even point of revenue that you need to hit to cover all of your expenses. The amount of desired profitability above the break-even point tells you how much additional revenue you need to be profitable and hit your organizational goals. That revenue needs to be translated into a sales goal, segmented into specific activities, and communicated to your sales team.
Pointagram is a great tool for setting and tracking sales goals. This platform is one of our picks for the best sales gamification software, in part for how it enables you and your team to visualize progress. It will turn your sales goal into a visual target complete with a finish line to represent the goal, and display icons to show your team's progress in achieving that goal.
Designing a Sales Process
Whether you are handling sales by yourself or have a team of agents completing sales activities, you should have a set of repeatable steps for lead generation, qualification, nurturing, and transitioning those leads all the way into purchasing customers. This is also known as your sales process.
There are two main sales process elements to design, both of which track your ability to move a lead into the next stage using performance metrics. The first is known as a sales funnel. The sales funnel visualizes the stages of your sales process from the point of view of the customer journey from awareness of your business to purchasing from it.
Your sales funnel should identify each stage of the customer journey (e.g., awareness, interest, consideration, decision) as well as conversion rates for each. This allows you to see the current status of each lead as well as how effective you are at getting leads through each stage of the funnel. Customer relationship management (CRM) software like HubSpot CRM has reporting features that display lead conversion rates of each stage in the sales funnel.
The other sales process component to design is a sales pipeline. Sales pipeline stages differ from those in the sales funnel—they represent internal sales activities that need to be completed before a lead becomes a customer. In other words, sales pipeline activities move a lead through the stages of your sales funnel. CRMs like Pipedrive enable you to track sales pipeline activities in a Kanban view that lists each deal opportunity under a pipeline stage.
Crafting Sales Tactics
Sales tactics, or techniques, are how you conduct sales activities and close sales deals. One example of a sales tactic that can be used to generate leads, nurture them, and drive purchase decisions is using emotional selling. It involves triggering emotions such as altruism, greed, envy, shame, pride, or fear in lead nurturing conversations or marketing content to create and foster interest or motivate buying decisions.
Upselling and cross-selling are also examples of sales tactics that drive additional revenue. Cross-selling tactics persuade customers to purchase additional products or services that are complementary to the item they purchased. Alternatively, upselling tactics get customers to buy a more expensive version of the item they're interested in or a more expensive alternative.
There is no shortage of other tactics that can be implemented into your sales process, including upselling, cross-selling, and consultative selling. Regardless of which you use, if you have a sales team, you need to be sure that each member understands how to properly use the technique by giving them the relevant training.
Setting Sales Quotas
Once you identify your sales goals, process, and specialized tactics to get leads through the process, set sales quotas for your team (or for yourself if you're solely responsible for sales activities). Setting a sales quota specifies activities such as the number of calls to be placed or emails to be sent during a given time period. They can also be performance-based, where minimum requirements are set for revenue or deals that need to be produced.
Sales quotas assign production requirements to incentivize individual performance and enable you to hold reps accountable. When assigning quotas, they should be broken down into shorter periods like daily, weekly, monthly, or quarterly requirements, and continuously tracked to make sure everyone is on pace to hit their numbers.
Following Operational Best Practices
As part of ensuring that the day-to-day sales operation is as smooth as possible, there are a few guiding principles that managers in all types of functional roles can follow. Below are some best practices that should be used in sales management:
Productive meetings: Meetings should only be held for crucial information or for anything that requires input or collaboration among a team. Create an outline for everything that will be covered in a meeting, set a start and stop time, and stick to the agenda and schedule.
Set clear expectations: Especially for goal and quota communication, make sure each team member knows exactly what is expected of them along with the consequences and incentives for their performance.
Promote transparency: A culture should be created that makes employees feel they can be open with their superiors and that managers share information with their team. Foster an open-door policy where sales members know they can talk freely with their manager about anything they're struggling with.
Emphasize communication: Continuously explain the importance of constant communication and collaboration, while also practicing it from the top-down and providing tools to make it easy to communicate.
4. Providing Sales Resources
A crucial element of sales management is providing your sales team with the resources they need to be effective. These resources can be specific sales enablement technology, product or service education, coaching and insights, ongoing training, or lead lists or sources to help generate leads.
Customer Relationship Management Software
CRM software is used to organize lead information, communicate with leads and customers, and collaborate on sales tasks with other team members. CRMs act as a centralized system for managing all sales activities and can streamline many mundane tasks with tools for workflow automation and automated lead nurturing campaigns.
Popular CRMs like Zoho CRM and Freshsales also present performance and activity information acquired from the data entered in the CRM's system. This information can be displayed on a dashboard or through downloadable reports.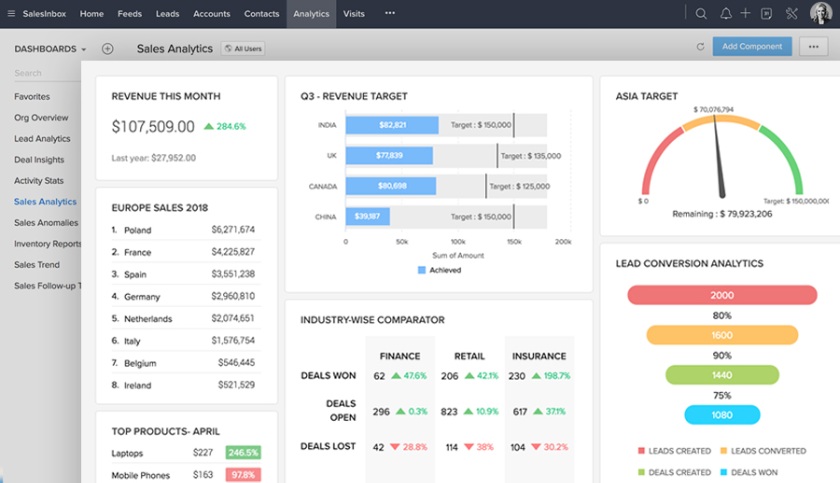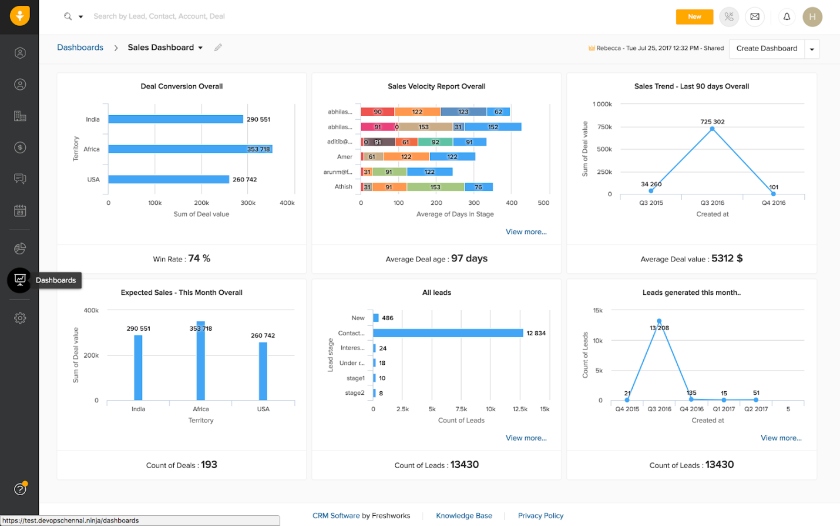 Lead Lists
Sales reps are often provided with lead lists. Lead lists may be purchased or acquired through a marketing agency or appointment setting service, or through inbound lead generation methods like online web forms, advertising, networking events, email marketing, or social content. Once obtained, your sales team members will introduce their products and services to these leads or attempt to qualify them by cold calling or emailing.
Pro tip: One of the fastest ways to generate a high volume of leads at one time is by purchasing them from a lead database. Our article on the best places to buy leads shows you six popular sources to pull lead information and each of their best-for scenarios.
Sales Knowledge
Having the right knowledge is an underrated resource that sales managers and business owners tend to forget as a way to fully prepare a high-performing sales team. Although individual coaching sessions are one way to improve upon what a rep already knows or doesn't know, professional sales training is another option to create sales knowledge.
There are numerous sales training programs you can take advantage of that either specialize in a particular area of sales (such as a course on prospecting) or offer a broad, general scope that covers all areas of selling. Our review of the top sales training programs can help you navigate the crowded arena of sales training providers.
Additional Resources
Other tools and applications that help your sales team meet goals can either be built into a CRM system, integrated with a CRM, or used independently. Below you will find additional resources your business can provide to make your sales team more productive:
As a sales manager, you should also keep yourself in mind when it comes to software apps that make you more effective at your job. Be sure to check out our picks for the best sales management software for information on different tools you can use for various categories of a sales management position.
5. Motivating Your Sales Team
On top of the resources needed to achieve high performance, your sales team must also have the energy and desire to achieve their goals. Motivating a sales team requires that you build a positive sales culture within your organization, including celebrating the wins and fostering healthy competition.
Use Positive Incentives
To motivate your sales team by celebrating wins, use positive incentives. These are rewards and recognition that are given when reps hit their sales quotas or exceed their sales goals. Sales gamification tools like Tango Card make it easy to reward sales reps with gift cards, prepaid cards, or charity donations for great performance.
Provide Recognition
You can also provide recognition to high-performing sales reps by praising them during team meetings or through gamification software such as WooBoard. WooBoard gives organizations a public board where managers and other team members can recognize high achievers by sending "Woos" acknowledging a good deed, a quota target being hit, or any other accomplishment they want to point out to everybody.
Utilize Friendly Competition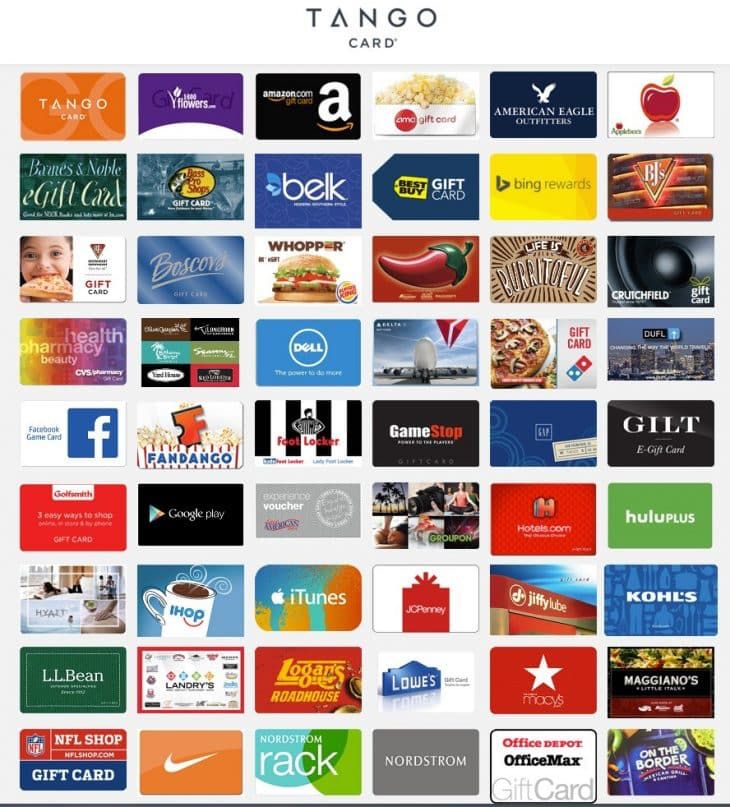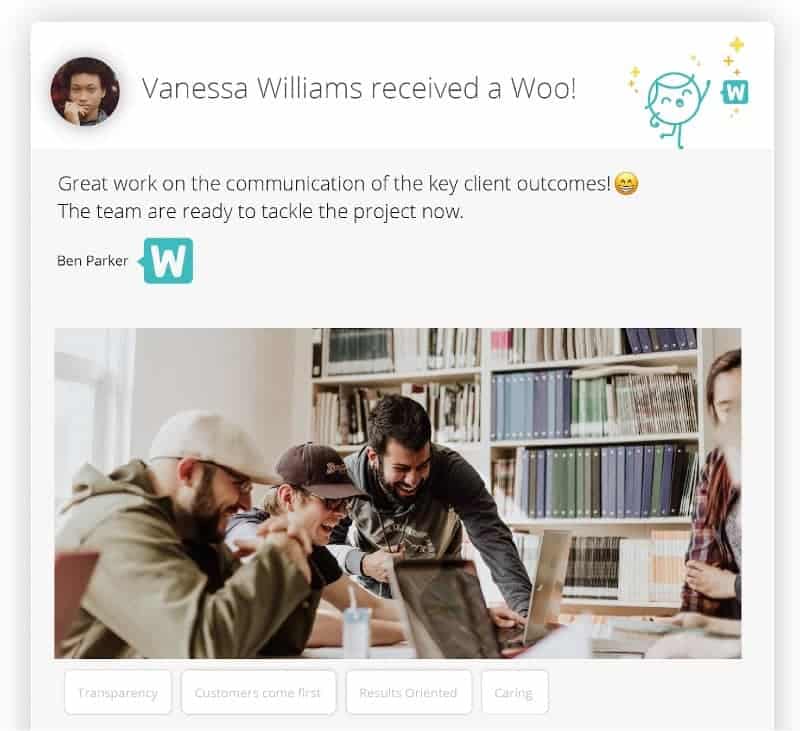 Friendly competition generally boosts a sales rep's desire to hit and exceed their goals. These competitions can be one-on-one, team vs team, or among the entire sales department. Sales contests can be customized to your sales operation and process, such as point systems based on things like sales quota activities, deals closed, or total revenue generated.
Tools like Zoho's Gamescope and Hurrah! Leaderboards allow managers to create competitions, configure point systems, and then track the performance of each sales member competing in that competition. The use of visual progress tracking can bring out the competitive spirit in anybody and motivate them to bring their best.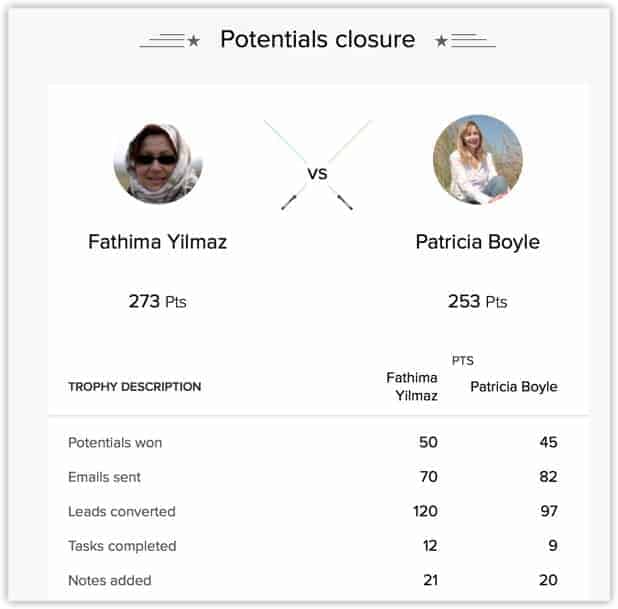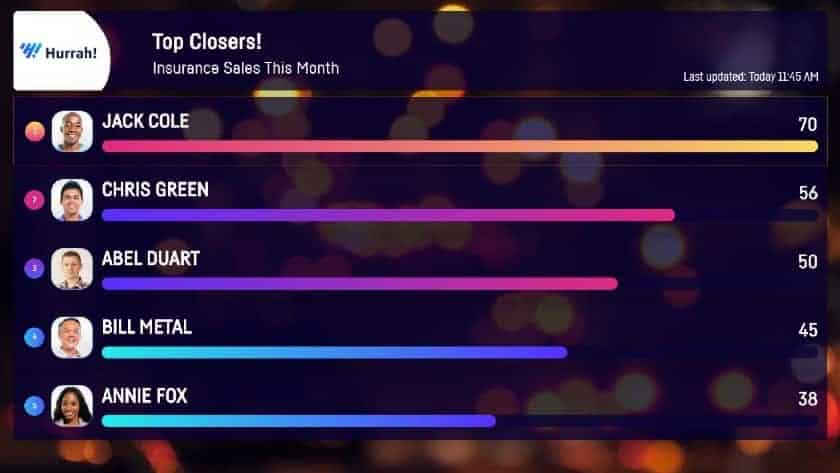 6. Monitoring Performance
To manage the sales operation, it's essential to monitor the performance of individual reps as well as sales teams to ensure activities are being completed and goals are being met. If you find that a team member is falling short, plan to provide coaching or allocate additional resources (such as sales training) to facilitate sales performance improvements.
Performance can be tracked using sales reporting tools commonly found within customer relationship management (CRM) systems like HubSpot and Pipedrive, or even with spreadsheet apps like Excel and Google Sheets. In terms of what to look for, you want to see that sales activity aligns with what's required in their sales activity quotas and that each rep is producing enough deals or revenue to hit company goals.
If a sales rep is behind on their numbers or performing at a relatively lower level compared to their peers, you need to find the root cause of poor performance. This could be a specific part of the sales process they struggle with or simply not having enough qualified leads to hit their goals.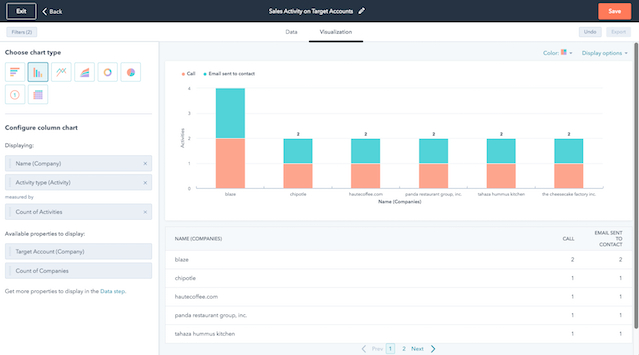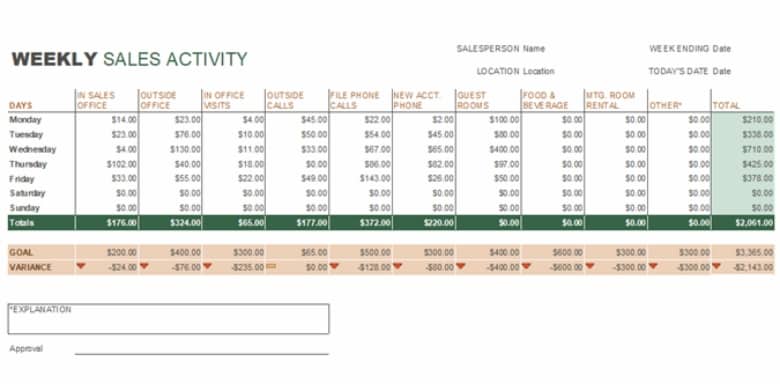 Bottom Line
Sales management requires you to take on a broad range of responsibilities at once. You're not only a sales coach, but also a team motivator, recruiter, strategist, and operations manager responsible for providing your sales team with everything they need to succeed and become high-performers. Use the right sales software and follow these sales management practices to ensure your team is well-equipped to meet your business' goals for revenue and growth.